D&I Committee Mission:
Chicagoland AGC and its members are committed to promoting diversity and inclusion in the construction industry —an environment of diversity fostered through mutual respect, communication, tolerance, cooperation, and the appreciation of multiple perspectives. 
The companies and individuals who commit to a Culture of CARE are actively working to ensure that every employee - from the office to the jobsite - has the opportunity to feel valued, respected, and heard. We pledge to commit to a Culture of CARE because we believe everyone has the right to a work environment that is free from harassment, hazing, and bullying.
Take a bold and visible step towards creating a diverse, safe, welcoming and inclusive construction industry. Commit and lead the way today.
Culture of CARE Toolbox Resources

Culture of CARE offers free, downloadable series of Toolbox Talks and corresponding discussion guides to initiate authentic conversations on racism and sexism in the workplace.
The following Toolbox Series can be utilized internally on how and why you should commit, build and lead a Culture of CARE in the workplace.
COMMITTING TO CULTURE OF CARE
BUILDING A CULTURE OF CARE
LEADING A CULTURE OF CARE

Leadership Education & Training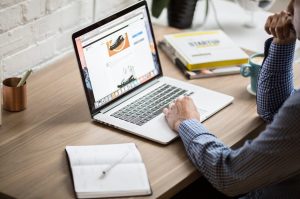 AGC Emerging Contractors Education Series
For small contractors just starting out, the school of hard knocks is a tough instructor. Let AGC of America Members help you overcome the challenges all small emerging businesses face with this 12-part video series focused on helping your business thrive and grow.
Find Qualified Job Candidates with HIRE360
HIRE360 provides general and specialty contractors an opportunity to gain access to a diverse and trained workforce within the building construction trades. The HIRE260 staff works to identify, recruit, train, and support community members through the apprenticeship process and they aim to not only meet your hiring goals but also keep individuals working throughout their career.
If you are looking for apprentices or tradespeople, here are steps to post your position needs.
You can also submit a position assessment form and create a HIRE360 profile account through the corresponding buttons below.
Contact HIRE360's Industry Representative Sandra at 312.575.2509 or SSchwarz@HIRE360Chicago.com for creating a contractor account or any questions you have.
Women in Construction Resources
Chicago Women in Trades (CWIT) Resources:
National Center for Women's Equity in Apprenticeship and Employment

Useful strategies and practical applications to increase the number of women entering and being retained in registered apprenticeship

You Can Do It! A Women's Guide to Construction Careers - Video & Booklet

Available upon request to CWIT

We Heard the Call! - Recruitment Video
Building a Career in the Trades - Recruitment Video
Extra Resources & Articles
The Department of Procurement Services for the City (DPS) of Chicago resources: